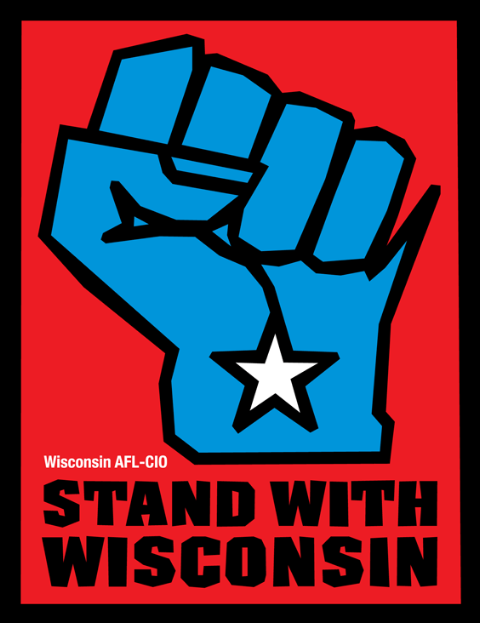 John, I see your Billy Bragg cover, and I raise you one Minutemen cover. Not exactly a union song per se, but a call to arms and the song that's been in my head on continuous repeat for about the last two years. Feel free to download, link, share, whatever. Power to the people!
Audio clip: Adobe Flash Player (version 9 or above) is required to play this audio clip. Download the latest version here. You also need to have JavaScript enabled in your browser.
all these men who work the land
should evaluate themselves and make a stand
can't they see beyond the rhetoric
the lies and promises that don't mean shit
and all the men who learned to hate them
they keep themselves hidden away
they keep themselves upon the hill
afraid of the day they'll have to pay
for all the crimes upon their heads
and all the men who learned to hate them
Side note, just as a heads-up: anyone disappointed with the lack of activity on this site is urged to check out the tumblr at right, easily subscribed to via rss, which I update almost daily and has become my kinda default hub for internet activity. See you over there.
COMMENTS / 2 COMMENTS
SPEAK / ADD YOUR COMMENT
Comments are moderated.